About
Disclaimer
This is a personal, non-commercial website.
All information on the site is provided in good faith, however there's no warranty of any kind implied.
Happy Anniversary!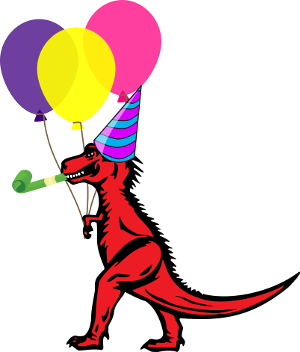 Over fifteen years ago I started developing add-ons for Mozilla products.
Time to take a quick look back.
On March 5th, 2005 (just a few months after the first official version 1.0 of Thunderbird had been released) I published Signature Switch here on my own website.
The very basic handling of signatures in Thunderbird made the creation of this add-on an obvious decision.
Motivated by the positive feedback many users gave in response, I created my next add-on - NestedQuote Remover - just two days later.
And about a month later my first Firefox add-on Save Link in Folder (plus its spin-off extension Save Image in Folder) got released.
It really was a fun time!
Seeing the minimalistic feature-set of the initial Signature Switch grow with every release was extremely satisfactory.
Beside new features, the amount of UI-translations sent in by dedicated translators along with various other contributions also steadily increased.
So at this point I also want to thank all the contributors (translators, testers, journalists, etc.) again. They significantly helped me to make my add-ons widely popular!
I'm proud that Signature Switch was amongst Mozilla's officially featured add-ons for Thunderbird!

According to official statistics from AMO I'm more than happy to say that Save Image in Folder was downloaded more than 1.6 million times and Signature Switch to this day still has in average more than ~90,000 daily users.
That's truly amazing!
Of course… as time went by other things in life have taken over my attention; and although I haven't been very active developing new features for my add-ons lately, I always had an eye on my "Mozilla stuff" - ensuring that everything keeps up and running.
However, with the ongoing and necessary changes in Firefox's/Thunderbird's code-base it gets more and more difficult to maintain compatibility of the add-ons with the latest releases of these products.
Well... due to the recent release of Thunderbird 78 I was "forced" to start from scratch and completely re-write both Signature Switch and NestedQuote Remover to keep them alive.
Which also means the adventure of bugfixing/maintaining these add-ons will continue.
At this point I've decided to make the source-code accessible in a more easy way; putting it on GitHub. So… any help is appreciated.
To sum it up: Please keep supporting Firefox and Thunderbird! ... I will.
Cheers,
Achim